Meltblown Fabric
100% Polypropylene Spunbond Nonwovens
Melt blowing is a technique of creating fabric that involves extruding polymer melt through small nozzles surrounded by high speed blowing gas. The resulting product is commonly used for filtration, sorbents, hygiene products, apparels and drug delivery systems.
Acme Mills is a provider of meltblown nonwoven fabrics for a variety of applications. We are currently supporting our customers with meltblown fabrics for use as the supporting filtration middle layer in face masks.
This particular fabric is an ideal choice for mask filters because of its electrostatic properties, which allows for adsorption and trapping of aerosolized particles.
Contact Acme Mills for the exact fabric and quantity you require.
Advantages of meltblown fabrics include:
95–99% BFE / VFE ratings
Meets ASTM 2100 standards
Ideal as supporting middle layer of face masks
Bacterial barrier
Absorbent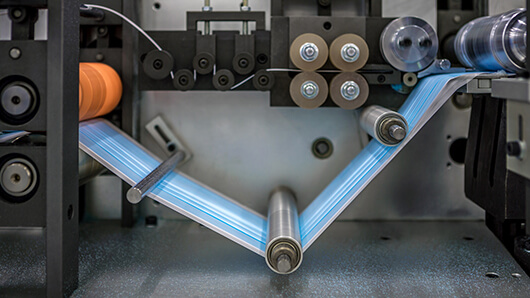 Get a Quote