Dymetrol® High Performance Fabric for Seating Suspensions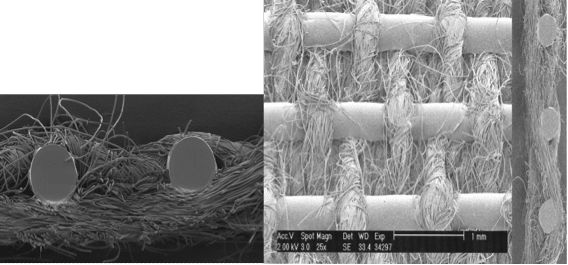 Exclusive to Acme Mills, Dymetrol® is a unique seating suspension system that is comfortable, lightweight and durable. Dymetrol® has design flexibility, with no CREEP issues. It is 100% woven polyester available in four styles, from soft to extra firm. Dymetrol® is easy to install, saving installation time and costs.
Dymetrol® and foam compositions can be combined with one another and attached to the seat construction as one single unit. The use of Dymetrol® alone – without additional foam – is also possible. In all cases, Dymetrol® reduces the need to utilize a range of foams, springs and wires etc. in the construction of a seat, because it takes on the function of these elements.
An added advantage is the reduction in weight which accompanies this.
Dymetrol® facilitates cost reductions due to savings made on unnecessary components and simplified processing in comparison to conventional seat constructions. All of this effectively means an increase in productivity.
Dymetrol® is recyclable, and can be treated to become flame-retardant. It is possible to use this textile to construct comfortable, quiet seating structures without accompanying noises such as creaking or groaning. Thus this is the material of the future for the production of support spring systems for innovative seating solutions.
Dymetrol®'s
Dynaflex High Performance Fabric
Seating Suspension Fabric
Dynaflex is a suspension fabric, similar to our widely-known Dymetrol® product. What differentiates itself is it's 100% recyclable and has earned the Silver Certificate from the MBDC**. It provides in seating applications unparalleled comfort, durability and conformation to any design.
Key Advantages to utilizing Dynaflex:
Unparalleled comfort
Durability
Easy to design applications and manufacturing processes
Completely recyclable
No squeak or rattle issues
Available with flame retardant finishes
Weight savings through the reduction of foam, clips and springs
Space savings due to thin / sculpted design capability
Adaptable for automated installation processes
Description:
Woven 100% Polyester Spun Yarn and Dupont® Hytrel™
Features/Key Advantages of Dynaflex:
Weight savings due to the possible reduction of foam
Space savings due to thin / sculpted design capability
Cost reductions due to reduced quantities of parts
100% Recyclable
Available as an option with a flame-retardant finish
Adaptation for an automated installation process
No accompanying noises such as squeaks and rattles
MBDC Silver Certificate
Possible Markets:
Automotive, Aviation, Furniture, Mass Transit, Marine, Military, Theater & Venue Seating, Medical, Industrial
Certifications:
Exceeds FMVSS-301 and CAL-117
Exceeds FAR 25.853(b) and ABD 0031
Exceeds 16G static and dynamic download durability tests
MBDC Silver Certificate
Key Advantages: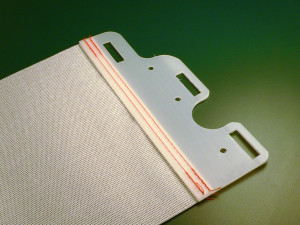 Weight savings due to the possible reduction of foam
Space savings due to thin / sculpted design capability
Cost reductions due to reduced quantities of parts
Recyclable
Available as an option with a flame-retardant finish
Adaptation for an automated installation process
No accompanying noises such as squeaks & rattles
Exceeds FMVSS-301 and CAL-117
Exceeds FAR 25.853(b) and ABD 0031
Exceeds 16G static and dynamic download durability tests