Comfortable & High Quality Medical Textiles
Acme Mills is a premier supplier of industrial fabrics for medical applications. We have been supplying fabrics and solutions for industries where health is a concern since 1917.
Health is incredibly important. For medical professionals to safely and efficiently do their jobs, the materials used in the process need to be high quality and able to reliably perform their functions.
Our medical nonwovens are breathable, comfortable, lightweight, and appropriate for sensitive skin. They can be manufactured without chemical binders and are also suitable for gamma sterilization—making users feel completely secure.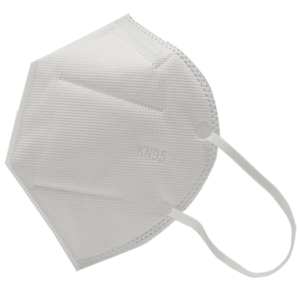 Medical Applications
Face masks
Medical gowns
Wound treatment
Braces
Baby care
Feminine hygiene
Adult care
Key advantages
Permeable and absorbent

Hydrophilic nonwovens easily absorb water and transport it. Use of special product variants enables storage of the fluid. Oleophobic nonwovens are capable of absorbing high levels of oils and fats.

Hygiene products: In these applications, nonwovens are required to quickly transport the maximum amount of fluid to the absorbent core for storage and prevent rewet.

Wipes: The lotion applied to the nonwoven is absorbed but allows a sufficient amount to be released again during application.

Breathable

Breathability describes a fabric's ability to allow air and water-vapor to permeate, preventing the accumulation of moisture. Breathable materials thus increase comfort in use and avert skin irritation, particularly in applications involving direct skin contact.

Hygiene products & wound dressings: Breathable nonwovens allow the skin to breathe, increasing wear comfort whilst preventing an accumulation of fluids and skin irritation, particularly during extended use.

Non-irritating

Soft nonwovens are gentle on the skin, thus increasing comfort in use, particularly in direct contact, and preventing skin irritation. They may be adapted to the requirements of the specific application by ways of different product structures and surfaces.

Hygiene products: In diapers, femcare products and medical applications soft nonwovens protect the skin, particularly during extended use. Nevertheless, they feature high stability. In temporary braces, nonwovens add to the comfort of the user.

Suitable for gamma sterilization

Our fabrics can be manufactured without chemical binders and are the first choice for sensitive skin. Nonwovens used as outer layers for wound dressings are also suitable for gamma sterilization—making users feel completely secure.

Lightweight

Our nonwovens offer comfort: Applied on the inside of temporary braces, they offer a pleasant textile feel, increasing comfort in use and helping to wick moisture away from the skin. These lightweight materials support the development of especially lightweight medical products and as a consequence safeguard valuable resources.

Secure fit

In face masks, highly air-permeable inner covers made from our nonwovens allow the wearer to breathe freely. Tie tapes provide a secure fit of the mask, even when activity heightens during an emergency.