RV Suspension Seating & More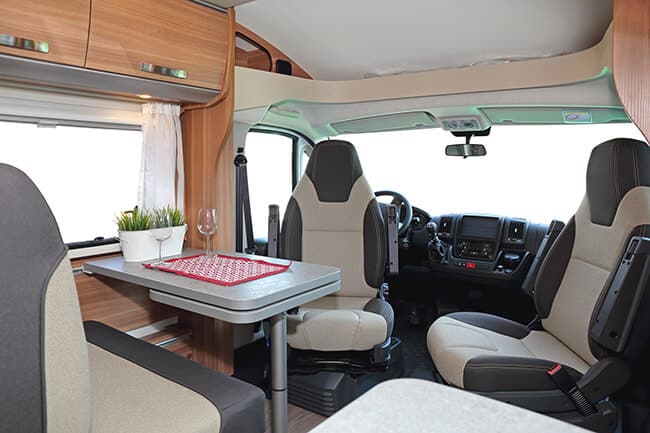 Acme Mills seating solutions are lightweight, recyclable, and promote longstanding quality. Our award-winning innovative seating system, Dymetrol®, is an unmatched option for RV and camper seating.
The lightweight fabric provides supreme comfort, space savings, durability, and design flexibility.
Contact Acme Mills today for more information.
Applications
Seat surfaces
Back and under lining
Carpet substrate
Trim applique
Sound deadeners
Storage compartment textiles
Audio – speaker grilles
Cargo netting


Dymetrol® is an ideal option for RV and camper seating. Its lightweight and comfortable seating support provides unmatched comfortability for long hours in the same place over thousands of miles.
Key advantages
Weight savings due to the possible reduction of foam
Space savings due to thin / sculpted design capability
Cost reductions due to reduced quantities of parts
Recyclable
Available as an option with a flame-retardant finish
Adaptation for automated installation process
No accompanying noises such as squeaks & rattles