INDUSTRIAL SEAMING & SEALING SERVICES
STRONGER FINISHES THAT CAN WITHSTAND IT ALL.
Fairway Products offers Seaming & Sealing services for all synthetic materials. We use processes known as Sonic Welding and Fabric Welding. These allow us to produce your product without a needle and thread, meaning no holes through the seam which is good for more critical services. Sonic Welding and Fabric Welding both will fuse materials together based on heat.
The seams using these processes are just as strong as sewn seams. The sonic welder generates the heat required through vibration. This heat will cause the fibers of the fabric to melt, allowing them to attach to each other. The fabric welder generates the heat required with a heated element. The fabric is passed by the element, which starts the melting/softening. The fabric is then passed through a set of rollers that presses the layers together.
Our experts, equipment, and processes will empower your business to get more work done, faster.
Reduce your soft goods manufacturing costs and time, click the button below for a FREE engineering consultation.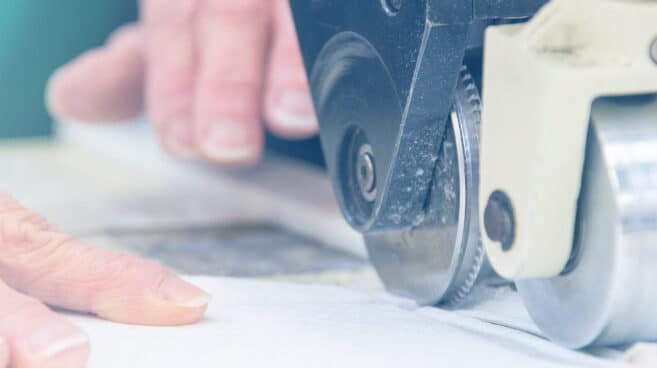 OUR SEAMING & SEALING CAPABILITIES
Sonic Welding • Fabric Welding • No Holes Through Seams • Long-Lasting Seam, Just as Strong as Sewn Seams • Critical Applications • Abrasion Resistance • Smooth Finishing
OUR MATERIALS
Nylon • Vinyl • Polyester • Polypropylene • Rayon • Thermoplastic Rubber • Plastic • Adhesives • Grommets
CHECK OUT OUR SEAM AND SEAL WORK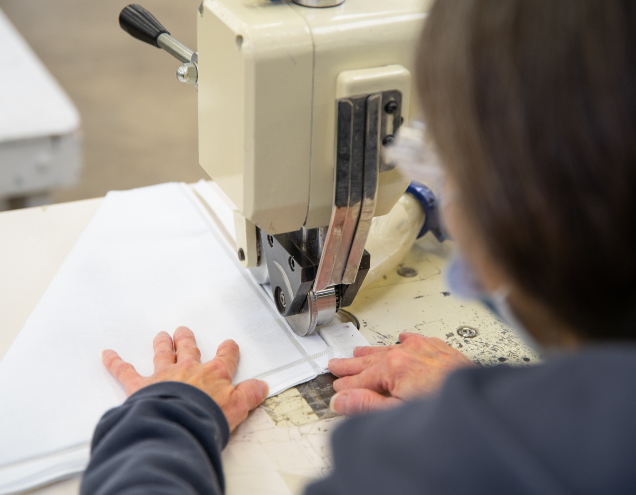 YOUR PROJECT? OUR MISSION.
From prototype to mass production, we'll transform your vision into reality.
At Fairway Products, we value our customers, and we'll do what it takes to deliver exactly what you need, exactly when you need it.
In fact, we're so committed to our customer's needs that if we don't have the equipment or the material to complete your product, we will modify, build or locate what is needed. We pride ourselves on building efficient work aids, sew fixtures, and guide systems to allow repeatable processes in sewing and assembly.
Plus, we'll guide you through other issues you may be running into with your current processes. If your inventory space is running out, we'll help you figure out how to make it work better for you.
Need more inventory space? Click/Call for FREE inventory and logistics support.