Textile Converting
Acme Mills provides top-of-the-line textile cutting, die cutting, slitting and re-rolling services. We can work with a variety of materials and will match the process to your needs.
Textile Cutting
At Acme Mills, we use the Gerber Cutting System. This eliminates the need for tooling, regardless of materials.
A variety of materials can be processed without tooling including:
Felts
Cloth
Foam
Non-Wovens
Paper
Laminates
Light Screen
Knits
Mesh
Fabrics
We also have other options for material and textile cutting such as:
Sonic cutting
RF cutting
Narrow fabric up to 18" wide
Hot knife cutting
Traditional lay-up and cut tables
All of our operators are trained and experienced in both large and small volume projects.
Textile Die Cutting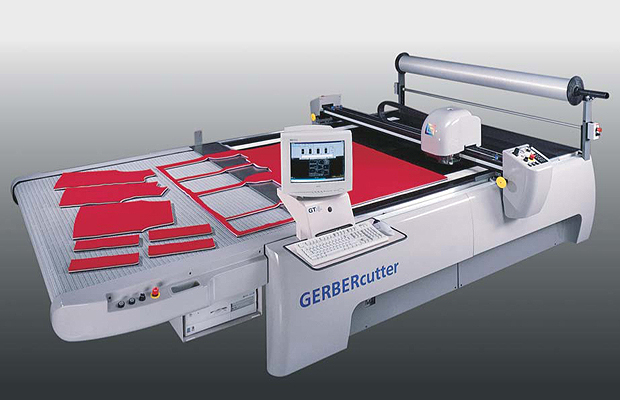 When die cutting, we believe it is important to ensure that the best layout is used to reduce material usage. That is why our system digitizes the CAD date, template, or pattern for your project. The template or pattern will be nested to provide the greatest yield. In addition, we can handle both sheet or roll form up to 78" wide.
We have several other processes available including:
Clicker Presses
CNC Presets
Heated Platen Presses
Roll Feed Belt Presses
We will be sure to match the process to your needs and materials. We can also quickly design any tooling you may need when using patterns, blueprints, CAD data, or mylars.
We can service high volume cuttings for these materials:
Paper
Knits
Foam
Films
Ply Fabrics
Batting
Spacer Fabric
Vinyl
Laminates
Filter Media
Light Gauge Metal Screen
Scrims
Plastic Sheet Stock
Felts
Engineered Mesh
Light Chipboard
Textile Slitting and Re-Rolling
If your material is on a roll, our Re-Rolling and Slitting systems can process it (up to 102" wide rolls). We currently have five systems available for all of your re-rolling and slitting needs.
Some of our offerings include:
Re-rolling two materials together to create a bi-layer or two-ply finished roll.
Fabric Slitting materials one inch or wider depending on your requirements on individual cores.
Using a blade cutter on materials as narrow as fifteen mm and a two inch ID papercore which provides you a slit roll to fit your specific needs.
Types of Fabric Slitting:
Knit Fabrics
Spacer Fabrics
Films
Woven Fabrics
Paper
Non-Wovens
Felts
Flexible Composites
Vinyl