Seating Suspension System For Furniture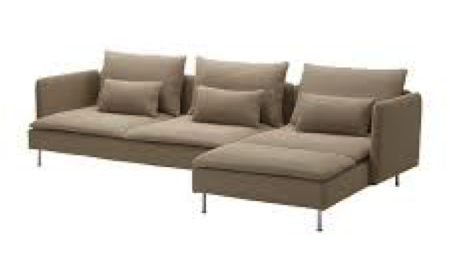 Acme Mills, The Dymetrol® Company's seating support system is a family of high performance suspension fabrics. They are available in a range of firmness levels that allows seating constructions to meet specific deflection, comfort and durability requirements for furniture designs.
This special material brings new design freedom and significant cost savings to seating designers and manufacturers. Retailers and consumers also benefit from the System's many advantages and features.
Dymetrol® provides all the comfort and durability of traditional seating suspensions while reducing the amount of bulky foam used and replacing springs, wires, clips, insulator pads, decking fabric and webbing. Chairs, sofas and love seats that use Dymetrol® fabric weigh less, require fewer materials and can be assembled faster. All of these advantages result in a cost savings.
New, contoured, slender profile seating that was considered impractical or uncomfortable only a few years ago can now be constructed in comfortable and contemporary designs. Traditional styles, which are always in demand, can also benefit from this system.