---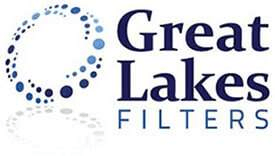 Since 1951, Great Lakes Filters has been a pioneer in process filtration innovation and conversion of technical textiles. We are experts in providing filters, filter fabrics and filtration solutions for a wide variety of industries and applications. As a division of Acme Mills, a converter of technical textiles since 1917, we have access to the largest assortment of fabrics—woven and non wovens. We have the ability to work with our clients and suppliers to customize textiles to meet unique and specific requirements.
Contact us today and let us customize a program for you.
Mission Statement
"To inspire creative solutions"
Vision Statement
"To be the most recognized company for anticipating and providing innovative textile solutions"
Five Values We Live By or Aspire To
We treat each customer, supplier, and co-worker with respect.
Honesty and integrity guide our decisions.
Every problem has a solution.
Never let down and never let up.
Plan, Prepare, Proceed, and Pursue.
We are the ACME Family.
Our Companies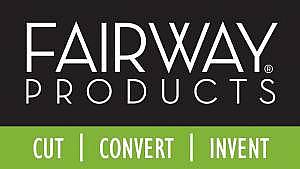 Our Team
Matt Utley is a well-established leader in the filtration, fluid handling, and environmental industry. His innovations and solutions are being utilized on a global scale with many Fortune 500 firms. From creating a textile that neutralizes harmful chemicals in medical laboratories, to a separation unit that saves industrial manufacturers millions in wastewater, he is driven to continuously innovate and provide solutions for his partners. He has received the Environmental Achievement Award from the Environmental Management Association and is a senior member of the National Filtration Society. Matt studied Interdisciplinary Technology and Engineering at Eastern Michigan University and postgraduate business administration at Lawrence Technological University.
Beth Bialo
Application Engineer
Beth's expertise in filtration started in 1996 dealing primarily with automotive clients. Beth joined Great Lakes Filters in 1998 and has helped foster the growth of Great Lakes Filters' diversification in markets and industries. Beth currently assists in several areas—from engineering consultation to sales and customer service.
Derek Augustyn
Account Executive
Derek Augustyn joined Great Lakes Filters in 2013. Derek is an application engineer and graduated in 2004 from Central Michigan University in Mt. Pleasant, MI, with bachelor degrees in International Business and Management. Since joining the team he's spearheaded some of GLF's biggest projects and engineering programs. A proud husband, and father of two, Derek currently resides in Grosse Pointe Woods, MI.
Brian Annis
Digital Marketing & Sales
In March of 2017, Brian joined the Great Lakes Filters Team and currently helps run the search engine optimization, e-commerce, and overall digital marketing strategy. He also assists in strategic partnerships with both manufacturers and distributors. Brian graduated from Oakland University in Auburn Hills in 2016, studying marketing, media design, and advertising.