Polyester Fabric
StitchBond, Thermal Bond, Flat Bond & Point Bond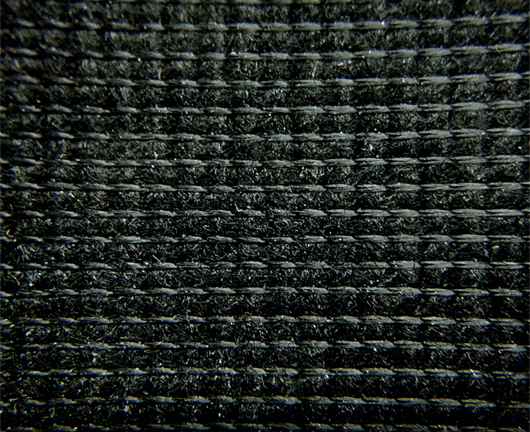 Produced from 100% Polyester in black, this fabric can be flame retarded to meet your specification.
Stitchbonding is the process of knitting through a fibrous batt that creates a new fabric structure not possible using other fabric formation processes. The process yields high productivity at a lower cost.
Typically consist of 5% to 20% yarn – 80% to 95% un-spun fiber.
Fabric weights range from 1/2 oz./square yard to over 30 oz./square yard.
Materials include:
Fibers, papers, films, foils, foams, continuous filaments, various woven, knitted or non woven fabrics.
Common Characteristics Include:
Uniform Appearance
Good Opacity
Good Drape
Strong
Samples are available upon request.